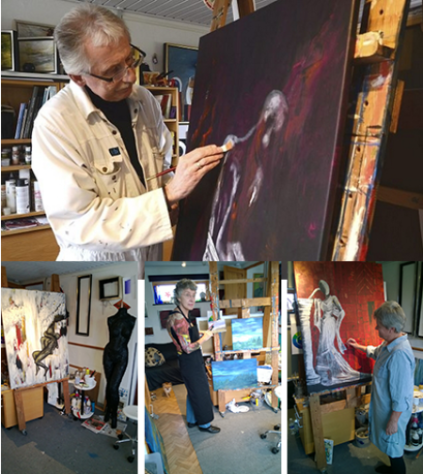 On this cource we are working with painting, constucting, mounting, spray, filler, and composition with acrylic colour and structure.
The personal expression is important. Express your dreams, emotions and fantasies through color, figures and composition. Come and make your own unik paintings - you will get help and guidance through out the whole process in a relaxed atmosphere, where there is a dialog between student and teacher.
This course is for beginners, who wants to start painting as well as experienced who need inspiration .
Prize 2 days course: 134,- €
Coffee/tea/crosty roll are included in the prize – bring your own lunch. The course takes place either in Asserballe or in Augustenborg. Enrollment is binding. Payback will only take place if the course is cancelled by Gallery 61.
You have the opportunity to buy canvas here.
A course will be created as needed. Maximum 6 persons. Enquire further informations.